Holiday Bazaar & Fair Trade Market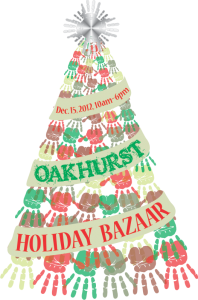 What: Eastside Church Holiday Bazaar & Fair Trade Market: Family Fun and Fair Trade Gifts
When: Saturday, December 15th 10am-6pm
Where: Eastside Church 630 East Lake Dr, Decatur, GA, 30030 (map)
Coffee, quilts, chocolate and more! C'mon out and purchase your Holiday gifts from local artisans and fair trade vendors. Crafting for the kids to make their own presents, local musicians and a luncheon make for a great family day. Help create a more just economy and have a lot of fun doing it!
There will be special children's craft times from 10am-12pm and again from 2pm-4pm.
Apply to be a vendor here
Mission statement: The Eastside Church Holiday Bazaar is a community event that encompasses an alternative approach to traditional Christmas preparations. Seeking to take gift giving back to a place of joyful exchange and away from the stresses of a crowded mall, the event encourages the sale and production of hand made, fair trade and personal gifts. By providing a location to purchase these items, it also seeks to inform patrons about other local and international justice issues they can have an impact on throughout the year. Through music, visual art, family activities and a  meal, the event will also be a time to share in fellowship with our brothers and sisters in preparation for the celebration of the birth of our savior.