Special Message from the Pastor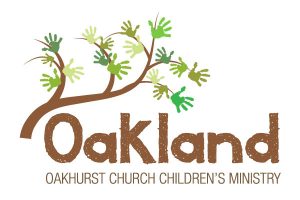 Dear Eastside Church Community,
The purpose of this correspondence is to announce a staff change in our congregation. Lani Martz has faithfully served our growing church for over a year, but a few weeks ago, expressed a desire to transition out of her current role as Children's Minister in order to spend more time with her family and to be able to participate more fully in the life of our congregation.
Lani asked me to share the following: "It's been an honor to serve you as the Children's Minister of Eastside Church this last year. I have loved teaching all of your children and have a very special place in my heart for each one of them. In this new season, I am looking forward to worshiping with you as a member of the church and will continue to support and pray for the Children's Ministry and our new Children's Minister."

On behalf of Eastside Church, I would like to publically thank Lani for her faithful service to our new congregation in the challenging context of a church plant's first year of existence! The importance of her service to our children cannot be overstated. I hope you will join me in expressing your gratitude to Lani for her hard work as we make this transition. Lani will remain in her current role until November 17.
In the coming weeks, Ms. Whitney Pierce will be assuming the responsibilities of Children's Minister at Eastside Church. Whitney is a 2012 graduate of the Candler School of Theology at Emory University and is a Certified Candidate for ordination as a Deacon in the United Methodist Church. Whitney is currently Religion Teacher and Chapel Leader at St. Martin's Episcopal School here in Atlanta, GA – a position she will continue as she assumes responsibility for Oakland Children's Ministry.
Whitney asked me to share the following: "I consider Children's Ministry to be an incredibly sacred task that calls for an abundance of love, grace, passion, and faith. It is my prayer that together, we can commit ourselves to the discipleship of the children of Eastside Church in such a way that their lives will become beacons of hope for those they encounter, now and as they grow."
We believe Whitney will do a wonderful job of building on the excellent foundation Lani has laid in Oakland Children's Ministry, and we hope and pray you will love and support both Lani and Whitney in this transition. We have no doubt that God is going to continue to do great things in and through the children of Eastside Church.
Grace & Peace in Christ,
Timothy Lloyd, Lead Pastor, Eastside Church